In today's world connectivity is the key. Being able to access your information regardless of where you are is becoming the normal business model. The question becomes, How? Our solution provides you with a desktop that you can access anywhere in the world. All you need is an Internet enabled device and you will be able to access your desktop.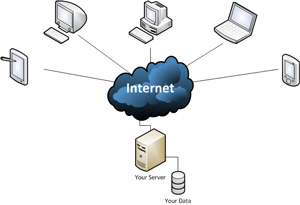 In many cases there is nothing to purchase. The server, Microsoft licenses (Windows, Office, etc) and storage are all rented. If you have software applications like QuickBooks or MAS90, that you already own they can be loaded onto the server. Our team of specialists work with you to decide what data gets backed up so if an employee accidently deletes something, you can get is back with relative ease. If you have a custom application that you need to access in your facility that is no problem. With partnerships with Cisco, Watchguard, Sonic wall and decades of Linux experience, odds are you will be able to access that data securely and safely.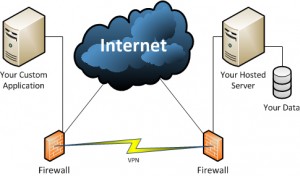 As with our other hosted services you only pay for what you need. If your employee count goes up or down, a quick phone call to us is all it takes to adjust your limits. Give us a call today to find out how you can reduce your dependence on internal hardware. Let us worry about the hardware business and you can focus on your's.
Call us today at 860.450.1737 or email us at sales@pds2k.com.